Located on the southwest coast of Florida, Sanibel Island has an international reputation as a year-round resort paradise.

In addition to the beautiful beaches and warm breezes of the Gulf of Mexico, Sanibel offers an array of other pleasures:
Unspoiled surroundings, unmarred by traffic lights and billboards.
Famous wildlife sanctuaries and nature preserves, providing glimpses of rare migratory birds and the many types of fauna that call Sanibel home
Dozens of outdoor activities--such as swimming, boating, biking, fishing, hiking, shelling, windsurfing, and kayaking--available all year round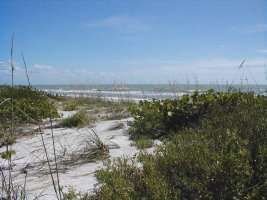 Also located on Sanibel are the world-famous Bailey-Matthews Shell Museum, the Care and Rehabilitation of Wildlife (C.R.O.W.) Facility, dedicated to healing injured, ill, and orphaned wildlife and then returning these creatures to the wild, as well as the Sanibel-Captiva Conservation Foundation and Nature Center, dedicated to preserving natural resources and wildlife around the islands of Sanibel and Captiva.
Sanibel has many beaches to enjoy, including Lighthouse Beach, with its famous historic lighthouse and nature walk...the Causeway Beaches, perfect for swimming, fishing, and picnicking...Gulfside City Park, where you can picnic and hike a nature trail...Tarpon Bay Beach, ideal for swimming...Bowman's Beach, world-famous for shelling and for the beautiful wildlife that abounds there...and Captiva Beach, a wonderful place to watch the sunset!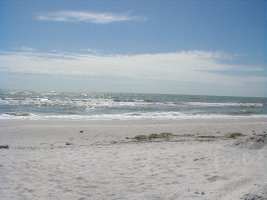 Among the many notable wildlife sanctuaries and preserves on Sanibel are the J. N. "Ding" Darling National Wildlife Refuge, considered by USA Today to be one of the top spots for bird-watching in the United States.